What is 5G? Everything you need to know
What is 5G?
5G networks are the next generation of mobile internet connectivity, offering faster speeds and more reliable connections on smartphones and other devices than ever before.
Combining cutting-edge network technology and the very latest research, 5G should offer connections that are multitudes faster than current connections, with average download speeds of around 1GBps expected to soon be the norm.
The networks will help power a huge rise in Internet of Things technology, providing the infrastructure needed to carry huge amounts of data, allowing for a smarter and more connected world.
With development well underway, 5G networks are expected to launch across the world by 2020, working alongside existing 3G and 4G technology to provide speedier connections that stay online no matter where you are.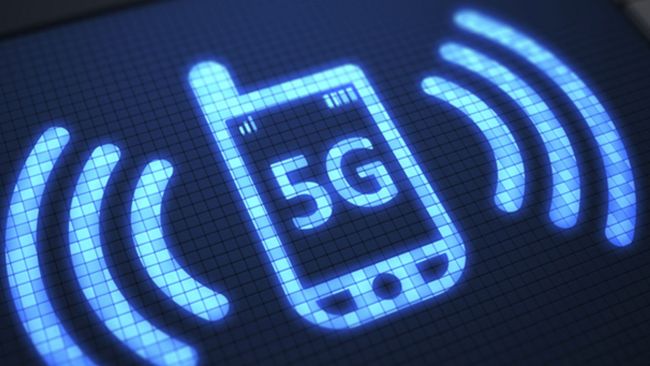 5G - the latest news
16/05 - NETWORKS - Mobile IoT networks to be a 'core component' of 5G- GSMA says NB-IoT and LTE-M deployments are paving the way for massive IoT powered by 5G...
14/05 - NETWORKS - 5G and network convergence drives growth of carrier-grade Wi-Fi market - Fixed and mobile operators look to densify network infrastructure...
08/05 - PRODUCTS - Why self-driving vehicles could be the biggest winner in a 5G world - Telefónica tells us why autonomous vehicles are set to be a key 5G use case...
08/05 - NETWORKS - Verizon and Samsung get 5G regulatory boost - Verizon and Samsung make major headway towards 5G...
03/05 - NETWORKS - Deutsche Telekom holds live 5G NR trial in Berlin - German operator says test will see how 5G NR behaves in real world...
02/05 - ANALYSIS - Why T-Mobile and Sprint merger would give the US a 5G lead- A truly national 5G network could ensure the US retains its advantage...
01/05 - NETWORKS - Three futureproofs backend infrastructure for 5G - Three and SSE Enterprise Telecoms deal with start with data centre connectivity...
30/04 - NETWORKS - T-Mobile and Sprint merger promises 5G progress in the US- America's third and fourth largest mobile operators are to merge...
18/04 - NETWORKS - Huawei dampens 5G expectations - Huawei CEO says consumer might not notice the differences...
17/04 - NETWORKS - China has narrow lead over US in 5G race - Government support and industry momentum gives China slight advantage, report says...
16/04 - DEVICES - 5G anticipation set to slow smartphone sales - Manufacturers hope for 5G boost as worldwide smartphone demand slows...
13/04 - NETWORKS - What does the Ofcom 5G auction mean for the UK mobile industry? - The long-awaited auction is over, paving the way for 5G...so what next?
12/04 - NETWORKS - Vodafone hits major UK 5G milestone - Vodafone is first UK operator to test 3.4GHz spectrum in preparation for 5G...
09/04 - NETWORKS - Europe set be left behind in 5G race - US and Asia will lead the way in 5G development, claims report...
05/04 - NETWORKS - Mobile networks fork out £1.4bn for 5G spectrum - Ofcom publishes the results of its 5G spectrum auction, revealing that the UK's biggest mobile network operators spent almost £1.4 billion...
28/03 - NETWORKS - 'World's first' 5G public trial switched on in Australia - Australian telco Telstra flips the switch on the world's first public trial of 5G at the Gold Coast...
28/03 - NETWORKS - 5G RuralFirst looks at smart farming, spectrum sharing and broadcasting - Government funded project will use Cisco tech to help transform rural lives...
28/03 - POLICY - UK5G group makes bid for global 5G leadership - Government and industry backed UK5G looks to establish UK 5G community...
27/03 - NETWORKS - GSMA: 5G will be dominant mobile tech in USA by 2025 - Mobile industry body report shows US will be a 5G leader...
27/03 - NETWORKS - Telefonica tests tech that could boost 5G broadband - Telefonica spectral efficiency trials hope to pave the way for better fixed wireless access (FWA)... 
23/03 - NETWORKS - 5G networks are now just a year away - Korea Telecom plans commercial 5G launch next March...
20/03 - NETWORKS - UK 5G spectrum auction gets underway - Five bidders will battle it out for more of the UK's airwaves...
19/03 - NETWORKS - UK university makes major 5G breakthrough - University of Kent-based iCIRRUS consortium says Ethernet equipment can help deliver 5G networks...
16/03 - NETWORKS - O2 kickstarts the UK's 5G charm offensive to consumers - 5G hypetrain moves from industry into the mainstream...
15/03 - NETWORKS - Digital minister pledges to eliminate barriers to 5G deployment - Margot James says she wants to work with mobile operators and local government on 5G...
14/03 - NETWORKS - O2: 5G will save local councils and households £6bn a year - Report details how smart technologies powered by 5G can improve society...
12/03 - NETWORKS - Ofcom 5G spectrum auction will start next week - Ofcom confirms that bidding for 5G frequencies will begin on 20 March...
12/03 - NETWORKS - Government reveals £25m prize fund for UK 5G - £25m competition will see 5G testbeds located across the UK...
11/03 - DEVICES - 5G a key factor to seamless VR experience, says Lenovo EMEA President - Lenovo wants to create memorable experiences for its customers, but is that enough?
09/03 - NETWORKS - Ofcom plans new rural coverage obligations for 700MHz spectrum - Ofcom says 700MHz is an important opportunity to improve rural coverage as it plans for 5G future...
05/03 - NETWORKS - EU Parliament and US Congress take steps to accelerate 5G legislation - EU chambers reach provisional agreement while US Congress to vote on spectrum auction...
05/03 - DEVICES - HTC CEO: 5G will turn any VR device into the most powerful in the world - Cher Wang says the smartphone still has a role to play in VR...
03/03 - NETWORKS - Qualcomm hopes 5G vision will stand out from the hype - Qualcomm's influence in the industry is significant, so its 5G roadmap is worth listening too...
02/03 - NETWORKS - BT CEO: EE convergence even more important ahead of 5G- Gavin Patterson says BT never really left mobile and is preparing for converged network era...
28/02 - NETWORKS - Intel and NTT DoCoMo prepare 5G plans for Tokyo 2020 Olympics - After success at PyeongChang 2018, Intel is stepping up plans for next Olympics...
27/02 - NETWORKS - Satellite-supported UK 5G testbed will trial mission critical apps - Juniper Networks and Satellite Applications Catapult say satellite cannot be ignored...
27/02 - MOBILE - Qualcomm looks to make it easier to make 5G phones - Launch will help OEMs build 5G connectivity into more devices...
27/02 - NETWORKS - Ofcom confirms six bidders for 5G spectrum - All four mobile operators have been approved, with small cell operator and Hull fixed wireless firm joining...
27/02 - NETWORKS - Ericsson tells operators: 5G is ready - Ericsson has agreements with 38 operators around the world as 5G moves from idea to reality...
27/02 - PRODUCTS - Get ready for a 5G Internet of the Sky - Drones like the Ehang 184 will usher in a 5G-powered autonomous airspace...
26/02 - NETWORKS - Telstra plans to ramp up 4G speeds in the lead up to its full 5G rollout - Major cities in Australia to get increased bandwidth...
26/02 - NETWORKS - Cisco targets mobile operators with '5G Now' - Cisco wants to help operators prepare for the next era of networks...
25/02 - MOBILE - Huawei reveals 5G-ready modem - Test beds for 5G networks will be launched this year, Huawei reveals...
23/02 - NETWORKS - Why PyeongChang 2018 Winter Olympics are a 5G milestone - Athletes are making history at the Winter Olympics, but it's an important event for 5G networks too...
22/02 - NETWORKS - O2 reveals UK 5G test bed - Operator will test 5G applications at iconic London venue later this year...
19/02 - NETWORKS - Vodafone and Huawei successfully test IP Microwave backhaul for 5G - Vodafone and Huawei achieve 2Gbps on IP microwave link, claiming it shows the tech is viable for 5G...
16/02 - NETWORKS - Why startups and research can make the UK a 5G leader - Does the UK really need to be first to the mark or be an industry powerhouse to be a 5G leader?
16/02 - OPINION - No time to waste now 5G legal challenges are over - For an industry keen to avoid a repeat of the 3G and 4G auctions, Three's failed appeal removes a barrier to 5G...
14/02 - MOBILE - Fiber-like internet and a glimpse of our 5G future are coming to smartphones in 2019 - Qualcomm's new mobile modem offering speeds of up to 2Gbps...
14/02 - NETWORKS - 5G spectrum auction to go ahead after Three's legal challenge fails - Three's bid to decrease an overall spectrum cap falls on deaf ears and prevents further delay...
12/02 - NETWORKS - China Mobile plans 5G launch in 2019 - China Mobile joins a select few number of operators planning to beat original 2020 target...
08/02 - MOBILE - The first 5G smartphones are coming in 2019 - But you won't see 5G service everywhere by next year...
07/02 - MOBILE - 5G set to push mobile data use sky-high - Giffgaff research estimates customers will use nearly 100GB of mobile data a month by 2025...
05/-2 - NETWORKS - Telstra joins Optus on 5G bandwagon, also aiming for 2019 rollout - Australian carrier Telstra will trial new tech during Commonwealth Games...
05/01 - NETWORKS - AT&T set to run 5G trials - Company to adopt new 3GPP guidelines as it continues push for next-generation networks...
04/01 - NETWORKS - Samsung teams up with Verizon on 5G - New service to be launched in Sacramento later this year...
02/02 - NETWORKS - Optus 5G network rollout set to begin in early 2019 - Australian telco Optus announces its plans for 5G rollout...
Source:
https://www.techradar.com/news/what-is-5g-everything-you-need-to-know

0 comments