Samsung Galaxy S9 may have a much bigger battery than the Galaxy S8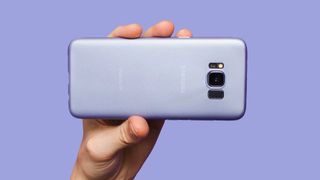 The Samsung Galaxy Note 8 is just around the corner but we're already hearing rumors of the Galaxy S9 and how it may have an even bigger battery than the Galaxy S8.
A new report has said Samsung is working on a new type of motherboard that uses Substrate-like PCB technology that allows chipset manufacturers to include additional layers of components without increasing the size of the whole board.
That would allow for more room for a larger battery, and according to ETNewsfrom Korea that's why Samsung is pushing for the technology.
The source also claims this would only be relevant for the Exynos variant of the Galaxy S9, so it wouldn't work on the Qualcomm Snapdragon versions of the phone.
Big step forward
If Samsung nails this technology and manages to make a major breakthrough with its battery life, the company could always decide to only provide an Exynos version of the next flagship phone.
It may also mean the Galaxy S9 Plus would have an even larger battery than the Galaxy S8 Plus and its 3,500mAh cell so it may tote some brilliant battery life.
This technology likely won't be ready for the Galaxy Note 8, which is expected to be released at an event on August 23 in New York. 
Source:
http://www.techradar.com/news/samsung-galaxy-s9-may-have-a-much-bigger-battery-than-the-galaxy-s8
0 comments