CAD schematics highlight the miniscule design changes for the Galaxy S9
The Galaxy S9 will be a generation for refinement rather than revolution. The exterior design of the new phones has barely changed – comparing CAD schematics for both makes it plain to see.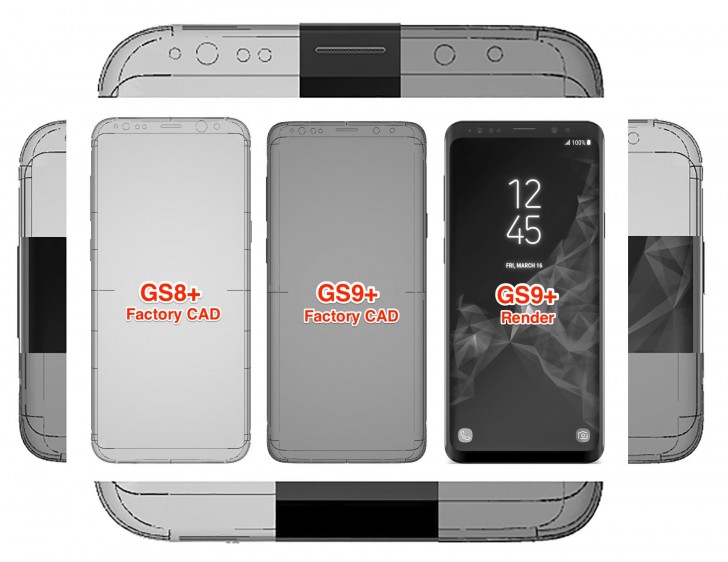 For the most part, the S9 phones – both the small one and the Galaxy S9+ – will be differ by fractions of a millimeter compared to the S8 generation. The biggest change seems to be that the S9+ model will be 1.7mm shorter than its predecessor (we've included a table with dimensions at the bottom). The screen position, even the thickness of the earpiece have been nudged ever so slightly.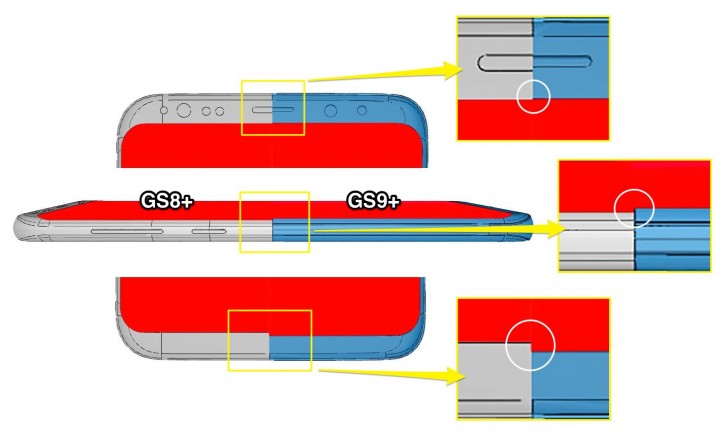 There will be one major change, however, a change for the better. The fingerprint reader on both phones is now positioned below the camera (much easier to reach) and, of course, the Galaxy S9+ will have a dual camera.
Despite no apparent change in the sensor array above the screen, the Galaxy S9 will reportedly have IntelligentScan - a combination of facial and iris scanning. It remains to be seen if this feature is mostly software-based or if there's new hardware behind the scenes.
Source:
https://www.gsmarena.com/samsung_galaxy_s9_cad_schematics-news-29400.php
0 comments